Welcome to the
Young Israel of West Hartford
Founded in 1968, the Young Israel of West Hartford is a warm, vibrant and multi-generational Centrist Orthodox synagogue serving the spiritual, educational and social needs of its diverse members and the Greater Hartford Jewish community.
More than just a synagogue, the Young Israel of West Hartford is a warm and loving community seeking to inspire individuals and families of all ages, backgrounds, levels of education and observance.
Located in the beautiful and leafy town of West Hartford, CT, with a lower cost of living, affordable real estate, robust employment opportunities – together with all the important Jewish communal amenities – come see why the Young Israel of West Hartford continues to attract families from all across the United States.
Try our Shabbat Challenge! Join us for just one Shabbat, one service or one program, and we are confident that you will find a warm and welcoming home.
Plus, check out some of our upcoming programs, learning opportunities and youth programs and so much more!
To learn more about us and see for yourself why we love West Hartford, click here or contact us at info@youngisraelwh.org.
Read More about Young Israel of West Hartford's 50 Years of Excellence
Your attendance and support will help propel us forward!
To make your reservation and show your support, please click here and complete this form.
Plus - We Are Making Your Dollars Count For More!!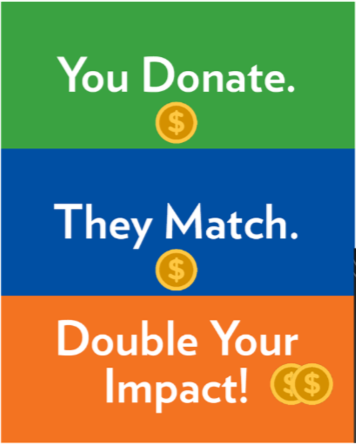 It is our pleasure to announce an exciting new "match pool" created by a group of generous Young Israel families to encourage contributions to our upcoming 50th Anniversary Gala.
Simply put, each new dollar raised will be matched - doubling your impact!

We are so grateful to our match donors who contributed to create this pool. Thank you in advance for considering increasing your gift or donating to our 50th Golden Anniversary Gala for the first time to support the continued vibrancy of Young Israel.
Upcoming Events
All Events
Saturday

,

Feb

February

29

,

2020

4th Annual Chulent Cookoff
Shabbat, Feb 29th (All day)


May the Best Chulent Win!

Sunday

,

Mar

March

22

,

2020

50th Anniversary Solid Gold Event
Sunday, Mar 22nd (All day)


Join us for a joyous evening of food, friends, music, memory & tribute as we give special thanks to our past rabbis and presidents, celebrate the present and look to the next 50 years of our beloved Young Israel of West Hartford.
We are excited to partner with Ohr Torah Stone and the Israeli Ministry of Diaspora Affairs to bring Amiel BaKehila to the Greater Hartford region! Over the course of the past year, 5779/2018-2019, and the coming year, 5780/2019-2020, we look forward to welcoming 9 delegations exploring issues of culture, politics and Judaism.
For more information and to find out about programming, click here!
Mon, February 24 2020
29 Shevat 5780
Shabbat Info
This week's Torah portion is

Parshat Terumah
Eruv Status
---
Today's Zemanim
Alot Hashachar
5:12a
Earliest Tallit
5:43a
Netz (Sunrise)
6:34a
Latest Shema
9:19a
Zman Tefillah
10:14a
Chatzot (Midday)
12:04p
Mincha Gedola
12:32p
Mincha Ketana
3:17p
Plag HaMincha
4:26p
Shkiah (Sunset)
5:35p
Tzeit Hakochavim
6:17p
More >>
---
Mon, February 24 2020 29 Shevat 5780