Young Israel of West Hartford's Honored Rabbis and Presidents
Rabbi Tuvia Brander
Rabbi Daniel Cohen
Rabbi Solomon Krupka z"l
Rabbi Martin Rosenfeld
Rabbi Brahm Weinberg
Rabbi Howard Wolk
Mark Barnett Alex Hart z'l Laura Miller
Ari Bousbib Judith Hessing Lal Patel
Larry Carni z'l Harold Kadish Barry Robbin
Zev Davidovics Sam Leichtberg Akiba Stern
Tom Freund Norbert Lis z'l Mark Trencher
Armin Gelb z'l Leslie Loew Bernard Weinberg
Larry Gelb Debra Luger Jason Wolfe z'l
Thank you for everyone who joined our Zoom 50th Anniversary Kickoff!!

Click here to see our 50th Anniversary Tribute Book
Rewatch Our Zoom Gathering:
MC's Welcome & Honor Roll -- David Rosen
President's Remark -- Les Loew
Mara D'Atra's Remarks -- Rabbi Tuvia Brander
Click here to see our 50th Anniversary Photo Presentation
50 Years Strong and Growing...

To make your reservation and/or to sponsor, please click here to complete the form.
Young Israel of West Hartford's Honored Rabbis and Presidents
Rabbi Tuvia Brander
Rabbi Daniel Cohen
Rabbi Solomon Krupka z"l
Rabbi Martin Rosenfeld
Rabbi Brahm Weinberg
Rabbi Howard Wolk
Mark Barnett Alex Hart z'l Laura Miller
Ari Bousbib Judith Hessing Lal Patel
Larry Carni z'l Harold Kadish Barry Robbin
Zev Davidovics Sam Leichtberg Akiba Stern
Tom Freund Norbert Lis z'l Mark Trencher
Armin Gelb z'l Leslie Loew Bernard Weinberg
Larry Gelb Debra Luger Jason Wolfe z'l
Your attendance and support will propel us into the future.
To make your reservation and/or to sponsor, please click here to complete the form.
We are collecting memories from Young Israel of West Hartford's 50 years.
Please email Mark Trencher with any pictures and/or words to be included in the 50th Anniversary Book.
Your participation is appreciated!
DOUBLE YOUR DOLLARS!!!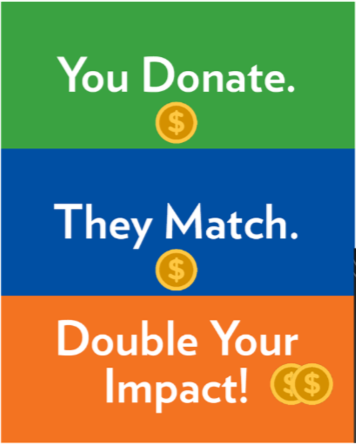 It is our pleasure to announce an exciting new "match pool" created by a group of generous Young Israel families to encourage contributions to our upcoming 50th Anniversary Gala. This match will double, dollar for dollar, every new gift to the Young Israel's annual fundraiser and any increases in donation amounts above last year's fundraiser's gift.

Simply put, each new dollar raised will be matched - doubling your impact!

Consider how your support today represents our shared values of Torah, community, leadership and much more, and consider how our Young Israel of West Hartford leads the way not only from within our walls but across the Greater Hartford Jewish Community and beyond.

We are so grateful to our match donors who contributed to create this pool. Thank you all in advance for considering increasing your gift or donating to our 50th Golden Anniversary Gala for the first time to support the continued vibrancy of Young Israel.
Even if you have already made your pledge, please consider taking advantage of this exciting opportunity to double your dollars by adding to your generous donation!
Thu, September 28 2023 13 Tishrei 5784